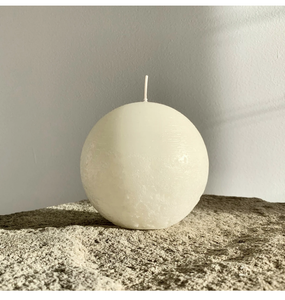 A striking textured Sphere Candle in Warm White. Part of our Full Moon collection, this candle is hand-poured at low temperature to create a crater-like texture.
From full moon to total eclipse, these moon candles go through all the lunar phases.
All these candles are poured from the finest wax. Smoke - and drip-free, they are finished with a natural wick for a clean & calm burn.
• Burn time: 30 hrs
• Dimensions: 7.5 cm (diameter)
• Colour: warm white
• Fragrance free
• Refined wax
• 100% cotton wick