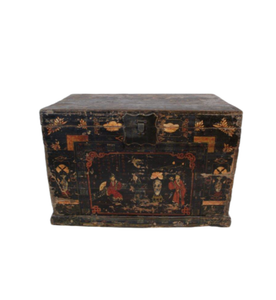 This product must be picked up from our store or you can obtain a quote to have it shipped
Approximately 80 - 90 years old each piece in this collection is an original.
Selected due to the natural beauty and simplicity of the wood grains or the painted finish.
Each piece has been restored respectfully to preserve the true character and appearance.
 Slight imperfections should not be seen as a fault as they make this item unique and tell the history and story behinds its survival through the generations.
If you like your furniture to enhance your home and add a sophisticated feel to your surrounds then this collection is for you.
Size:
920 width x 560 depth x 590 height
APPROX. 80 -90 YEARS OLD