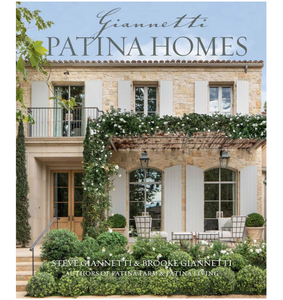 Patina style imbues Giannetti client homes in a variety of architectural styles. Steve Giannetti's architectural designs springboard from his image of ultimate beauty--a place where modern, classical and industrial elements merge to create a unique style with a modern sense of space and emotion drawn from history.
His materials palette consists of wood, metal, and stone. His color palette is a chalky patina. Twelve varied homes--ranging from a modern desert glass box and a beachfront contemporary to a historic East Coast farmhouse and a Provencal-stylehome in California--show how Steve has used these themes to solve unique architectural challenges.
Steve has collaborated with his wife, Brooke, as well as other designers on the various interiors.
Size: 28cm x 24cm