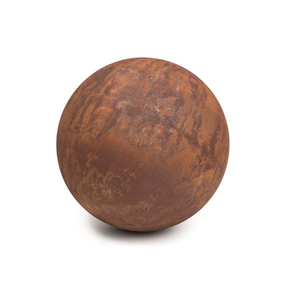 This stunning corten steel garden sculpture is an attractive way to add interest and contrast to your garden.
Created from corten steel which will rust over time to develop it's own unique patina
Will my sculpture continue to rust ??
The nature of this product is to achieve a weathered look.
Varying amounts of tarnishing and oxide build up will continue as the item ages.
After some time in the garden the sculpture's weathering develops character and makes your sculpture even more appealing.
If you would like to slow the ageing process we recommend looking at products such as Penetrol that seals our air and moisture preventing further corrosion.
Size: 40cm