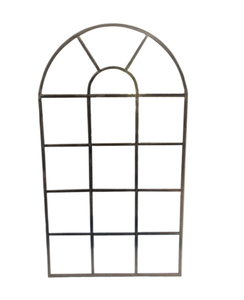 Add a touch of France anywhere in your home with this stylish arched iron mirror.
It not only looks beautiful above a mantle, in a bedroom or entryway.
But it's a stylish way to enhance your home, bringing light and space to any area and create a fantastic focal point.
Size: 102 x 183