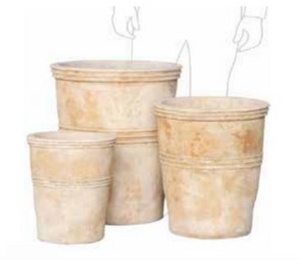 Give your garden a touch of classic elegance with the Astra Planter Medium.
Crafted from terracotta with an aged antiqua finish, this planter offers a timeless design that is sure to add a stylish flair to any space.
With its sophisticated design, the Astra Planter will create an atmosphere of lasting luxury in your garden.
Size Small: 35 x 35 x 41cm

Size Medium: 45 x 45 x 53cm
Size Large: 55 x 55 x 65cm