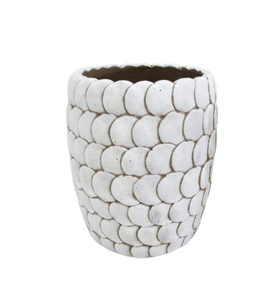 This product must be picked up from our store or you can obtain a quote to have it shipped
The Atlantis pot makes for a perfect accent to any home.

Crafted with a white washed finish, this unique shell-shaped pot is sure to turn heads.
Each pot is built to last, making it the perfect permanent addition to any decor.
Size: 20 x 20 x 23