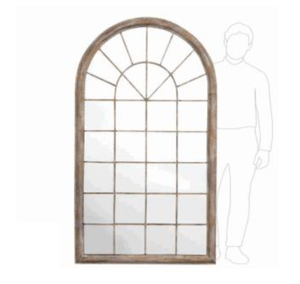 This product must be picked up from our store or you can obtain a quote to have it shipped
This window-style mirror strikes a timeless pose by combining its steel frame with crystal-clear mirror panes, making it an ideal piece for any garden.
Add a touch of elegance anywhere in your home with a stylish arched mirror.
Looks beautiful above a console or used as a focal point at the end of a garden path.
Each mirror is E-Coated to inhibit rust and then powder coated to finish.
Size: 106 x 186