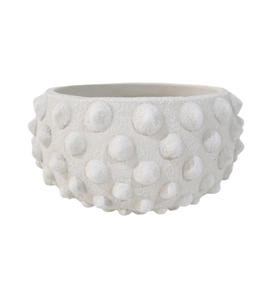 This product must be picked up from our store or you can obtain a quote to have it shipped
This Hobnail planter is perfect for your indoor plants.
It's unique earthenware design gives it an unusual unique look, while its large size offers plenty of room for a variety of plants.
Create a beautiful and unusual display with this planter.
Size: 19 x 19 x 9