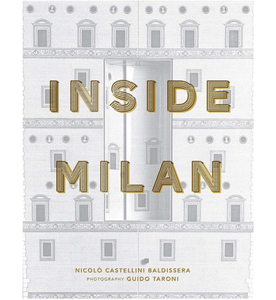 Inside Milan ventures behind closed doors in this unique cultural capital that is renowned as a world leader in fashion, design, art, and industry.
In this beautifully photographed new book, icons like Veronica and Jacopo Etro, Martina Mondadori, JJ Martin, and Barnaba Fornasetti reveal why they call this notoriously elusive city home.
From sophisticated clean lines and muted tones to rooms bursting with art and color, the palazzos and apartments showcased in this stunning volume uncover the creative heart of this vibrant and cosmopolitan metropolis. With masterful photographs by Guido Taroni, Inside Milan provides rare insights into the Milanese lifestyle.
Size: 31 x 25