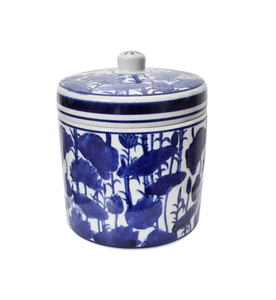 These beautiful blue and white porcelain jars are hand crafted, and hand painted.
Bring a classic stylish look to your home that will elevate any loungeroom, kitchen or bathroom.
Due to the nature of this product some imperfections are part of the artisanal character and are not classed as faults.
Size: 12cm x 12cm x 15cm