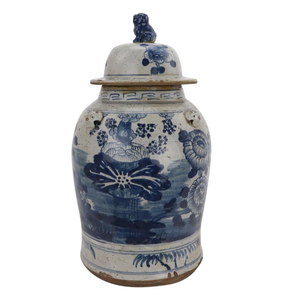 This beautiful reproduction Ming Dynasty blue and white ginger jar is the perfect addition to any classic décor.
Aged to replicate the originals, this jar is sure to provide a timeless look that will last for generations.
With its traditional design, you can bring a touch of nostalgia and sophistication to your home.

Size: 20 x 20 x 48