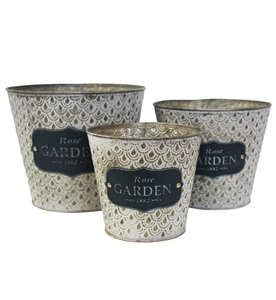 This sublime yet simple pot from our Rose Garden collection provides a luxurious French touch to your interior.
Serenely crafted with a classic yet modern aesthetic, this medium-sized piece makes a stylish complement to any abode.
Its bold colours and intricate details bring a touch of sophistication to any room.
Small: 14 x 14 x 12.5