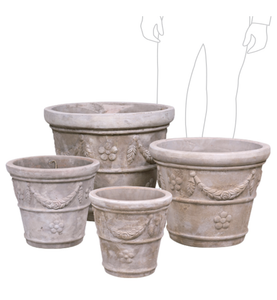 This product must be picked up from our store or you can obtain a quote to have it shipped
Adorn your home with timeless elegance with this mesmerising Wreath Pot.
Crafted from terracotta with an antiqua finish, its classic design and wreath pattern will be sure to bring sophistication and charm to any living space.
Perfect for those who appreciate classic style and seek a stylish, timeless look.
Size: 62 x 62 x 52